1.Press the "Print Screen SysRq" button on you keyboard, near the "scroll lock" and "insert" buttons
2.Open "Paint", right click and then click "paste"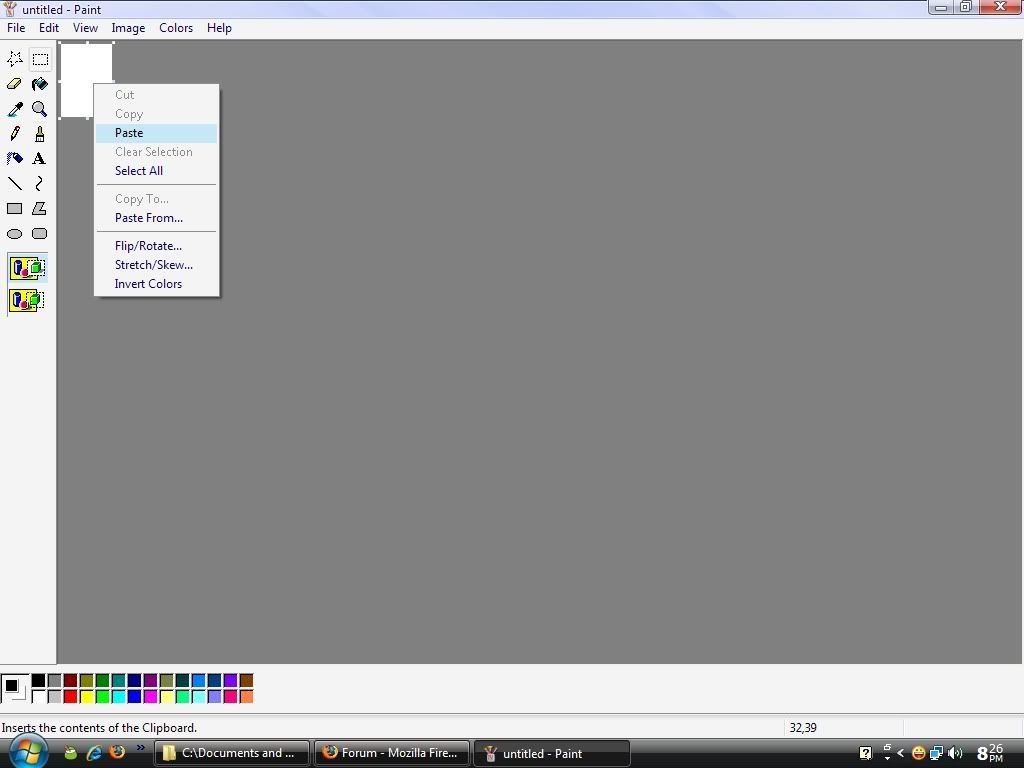 3.Your screenshot should appear.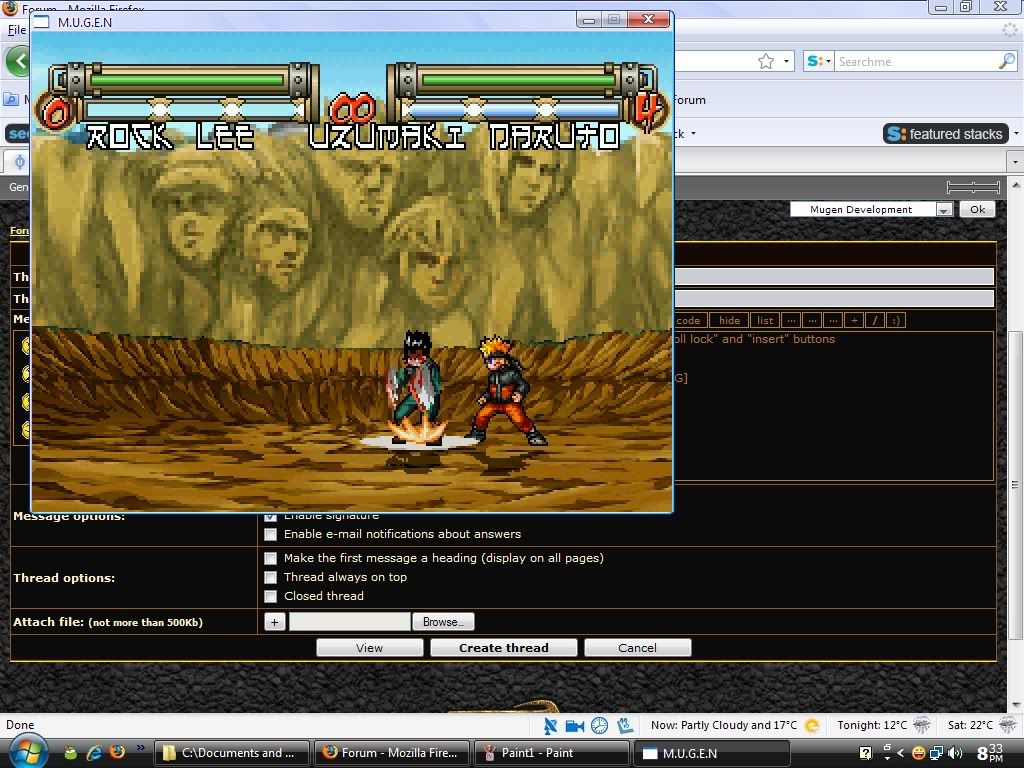 Those are the basics, now for focusing the image to the main thing you want to show to people, in our case, the M U G E N browser.
1.Click the "select" button
2.Make a square in the browser, you have now selected the part of the image.
3. Right click and select "cut" or "copy"
4.If you have selected "cut" a blank space will remain instead of the image, dont worry.
5.Go to File then select "new", dont save that image, you wont need it anymore.
6.Now repeat the second basic step.

Congratulations! You have made a perfect M U G E N screenshot!
Hope that helped! please read this tutorial, it will be required for the Rules of character contribution!